Le nostre Camicie
Use it to set your brand's tone and create a first impression with your customers. Vibrant imagery with a lot of background accent works well for a full-screen effect.
scoprile ora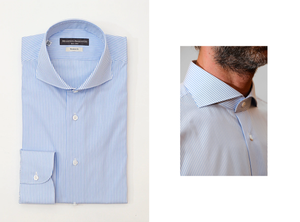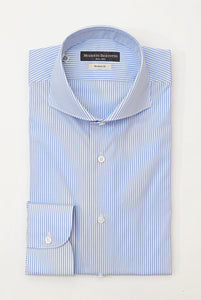 Treat yourself to the privilege of an elegant shirt with the best performance
Modesto Bertotto men's shirts are entirely made in Italy with the best "double twisted" cotton yarns, a type of manufacturing that consists in intertwining the threads two by two in chain and weft, in order to obtain a very consistent fabric, which makes the shirt resistant, long-lasting, soft and pleasant to wear. The double twisted cotton fabric is also visibly brighter: your shirt will be less prone to creases and easier
to iron.
L'ELEMENTO CHE FA LA DIFFERENZA


Use this text area to share information about your brand with your customers. Describe a product, share announcements, or welcome customers to your store.
SCOPRI DI PIU'
Recensioni
Use this section to showcase your product reviews.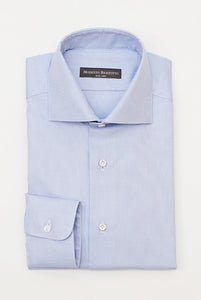 Reviewed by
Lorenzo Moschetto
"
Veloce, preciso e qualità dei prodotti!
"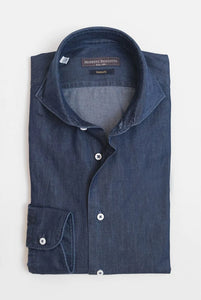 Reviewed by
alessandro falaschi
"
Buongiorno,
È arrivata la camicia in denim in sostituzione.
Devo dire che è molto bella.
Vi ringrazio moltissimo.
E devo dire che il vostro customer service è super super, mi avete fatto sentire come se fossi Carlo d'Inghilterra.
Grazie ancora.
"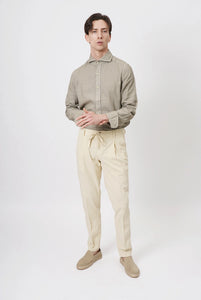 Reviewed by
Vittorio Leone
"
Capi di ottima finitura e qualità. Professionalità ed efficienza.
"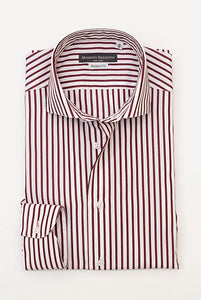 Reviewed by
Matteo Upinot
"
Tessuti e finiture eccellenti.
Ho acquistato due camicie online, ottimo packaging e spedizione velocissima.
"
Collection
Camicie Casual
Add a subheading to provide more details about this collection.
VAI ALLA COLLEZIONE
Ci trovi anche su Instagram